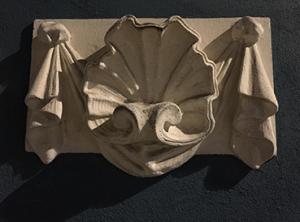 Nekrolog
at Galleri Hörnan, Örebro Länsteater
curated by Jens Haraldsson
8 december 2018 - 19 january 2019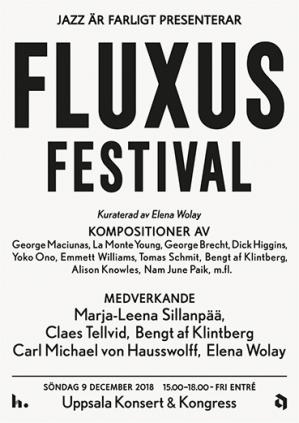 Fluxus Festival
at The Consert & Congress in Uppsala
curated by Elena Wolay
9 december 2018

participaters
Elena Wolay  
Claes Tellvid
Bengt af Klintberg
Carl Michael von Hausswolff
Marja-leena Sillanpää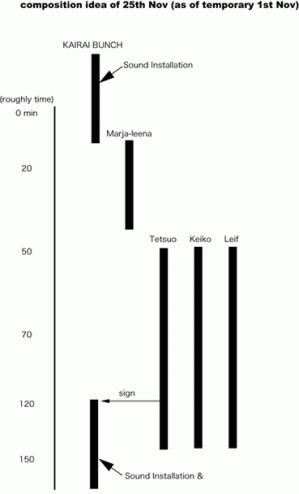 1
POOL
1-7-7, Sakuradai, Nerima-ku, Tokyo
on 25th Nov.

2
Hikari-no-Uma
1-23-17, Hyakunin-cho, Shinjyuku-ku, Tokyo
27th Nov.

curated by Tetsuo Furudate

participaters:
Tetsup Furudate
Leif Elggren
Keiko Higuchi
Marja-leena Sillanpää

http://mdel.co.jp/pool/
http://hikarinouma.blogspot.com/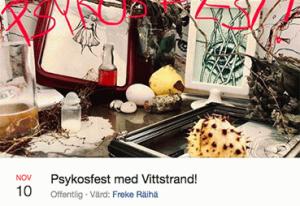 Psykosfest med Vittstrand!
at Cafe Revolt, Malmö
10 november 2018

release for Agnes Vittstrands new book
"Ge dem inga namn" Freke Räihä publishing

program
Agnes Vittstrand exhibition  
Freke Räihä poetry performance
Marja-leena Sillanpää performance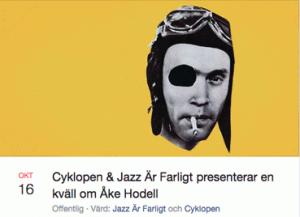 Cyklopen & Jazz Är Farligt
presenting an evening about Åke Hodell.
at Cyklopen Högdalen Sweden
16 oktober 2018

Program:
Marja-leena Sillanpää live: 18.45
Elena Wolay föreläsning: 19.30
Mathias Krisersson / Noise Against Fascism live: 21.00



photo Thierry Charollais

KREV
exhibition & concert
Kunstmuseum Bern
13 oct 2018

Program:
CM von Hausswolff
Leif Elggren
ML Sillanpää
Klara Lewis / Graham Lewis
+ ending all together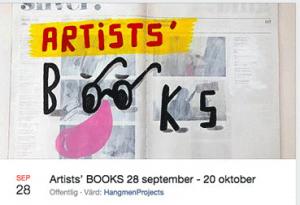 artists books
Hangmen Projects
Stockholm
28 september - 20 october
2018

exhibition with 50 artists showing artists books
I showing parts of the white library and the black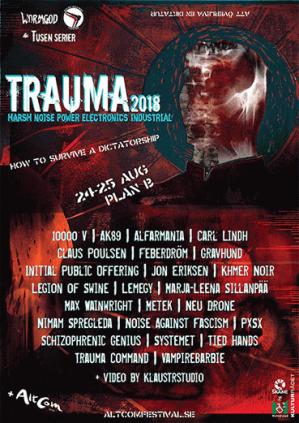 as far as we can hear
electronic live sound
Trauma 2018 / AltCom 2018
Plan B, Malmö
25 august 2018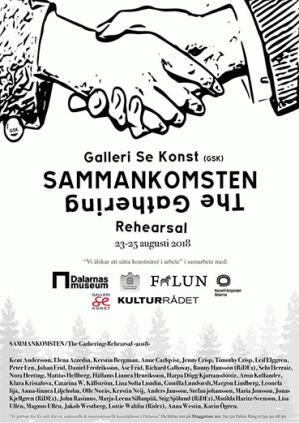 the guide
the gathering, rehearsal
Dalarnas Museum & Galleri Se Konst, Falun
23-25 ugust 2018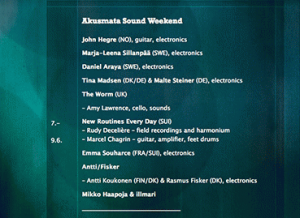 electronic live sound
Akusmata Sound Weekend, Helsinki
9 june 2018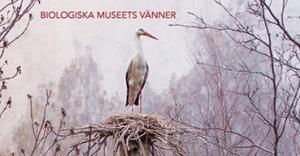 all the sounds in universe
hosters Biologiska Museets Vänner #2
Biologiska Museet
6 may 2018

MUSIC ACTS
18 - Marja-leena Sillanpää
19 - Anastasia Ax & Lars Siltberg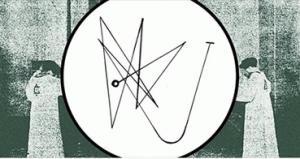 Conjuring Creativity . Art and the Esoteric
hosters Geraldine Hudson, Per Faxneld
Fylkingen
28-29 april

MUSIC ACTS - saturday
19.30-20.20 - Christine Ödlund
20.30-21.20 - Ectoplasm Girls
21.30-22.20 - Leif Elggren
22.30-23.00 - Marja-Leena Sillanpää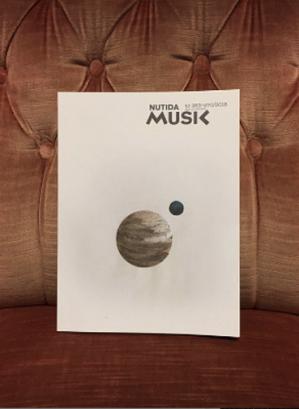 cover
Nutida Musik (swedish music magazine)
no 269-270, the anniversary edition 2
2018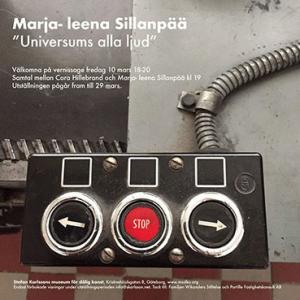 all the sounds in universe - two channels
Stefan Karlssons museum för dålig konst
(the Stefan Karlssons museum for bad art)
Göteborg - 
10 march 2018


at the opening evening;

telepathic artist talk;  Cora Hillebrand and me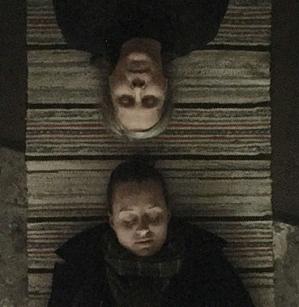 cora, and me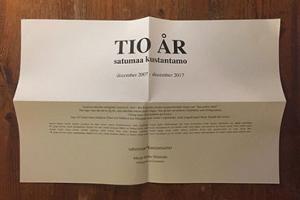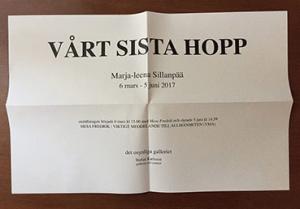 satumaa*kustantamo
celebrating 10 years
releases 2 new publications
Rönnells Antikvariat, Stockholm - 21 december 2017

*10 YEARS
a presentation of all editions
during the 10 years

*OUR LAST HOPE
a presentation of my text
at "the invisible gallery"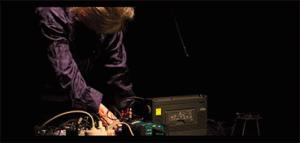 seance concert
ACCUEIL 15ème FESTIVAL AKOUPHÈNE
Cave 12, Geneve
25 november 2017
photo Moju Vids

Schedule
21:40 Dorit Chrysler (Austria)
22:10 Yan Jun (China)
22:40 Marja-leena Sillanpää (Sweden/ Finland)
--- pause
23:30 Leif Elggren (Sweden)
00:00 Thierry Charollais (Switzerland)
00:30 Tobias Kirstein (Denmark)



cover
Nutida Musik (swedish music magazine)
no 267-268, the anniversary edition 1
2017

 
Trösten (the consolation)
text, three pages in Hjärnstorm magazine
no 129
2017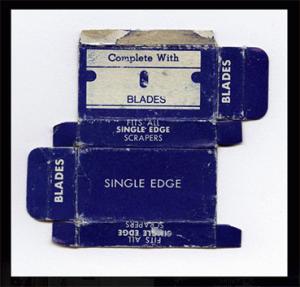 shuffle
drawings and prints, group exhibition
Martin Bryder Gallery, Lund Sweden
21 october - 19 november
2017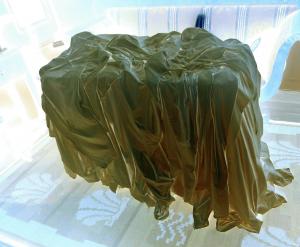 under the shadow
solo exhibition at Konstkuben
Vallentuna Sweden
14 october - 26 november
9 black flags
exhibition Secondhand Daylight
at Skjul Fyra Sex, Göteborg Sweden
9 september-22 september
with 46 artists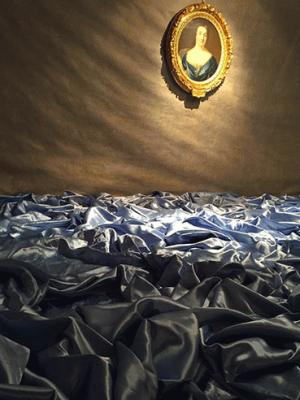 touched by the landlords sister
exhibition at Näshulta Culturedays
Hanebergs säteri, Sweden
26 june
participants: Peter Ekström, Karin Johansson,
Ulf Lernhammar, Lennart Mossberg, Norman Sandén,
Marja-leena Sillanpää, Kelvin Sommer.

the seventh day with her
and 9 black flags
exhibition Secondhand Daylight
at Kummelholmen, Stockholm
6 june
with 50 artists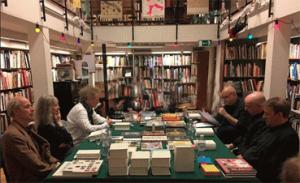 readings from "I am clairvoyant"
(my book w 777 pages)
at Rönnells
29 april

many thanks to my readers:
Peter Cornell
Leif Elggren
Mikael Goralski
CM von Hausswolff
Jan Håfström
Ulla Wiggen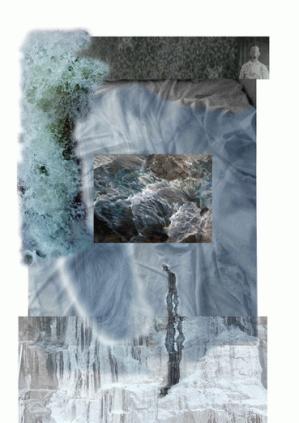 river bed
together with Ann Frössén
exhibition Side by Side
at Id:i Gallery Stockholm
7 - 30 april

swedish title: flodbädd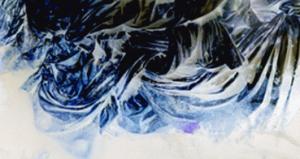 something moves through time and comes back
at Runö Café
curater Elisabet Schildt
4 april - 12 may
swedish title : något rör sig genom tiden och kommer tillbaka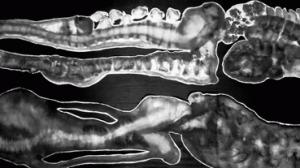 vanföreställningar

a reading (2 of my texts)
at the exhibition of Lotta Melin
Tredje Långgatan 13 D, Göteborg
1-2 april
Weld, Stockholm
17-21 june

lottamelin.com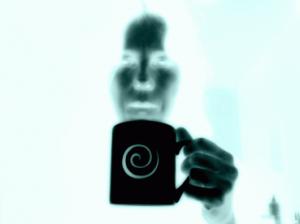 v.p.i. talar tyst
(vestrogotiska pataphysical institute talking quietly)
at Galleri Örhänget (earring)
25 march - 8 april
V.P.I. TALAR shows all member publications (for the first and last time)
the audience are offered the opportunity to purchase single numbers.
participants:
Christian Bodros, Teddy Hultberg, Hans Nordenström, Timo Pekkanen,
Mats B., L8 Hannerz, Dan Wolgers, Joakim Pirinen, Sören Thurell,
Johan Birgander, Marja-leena Sillanpää, Pekka Särkiniemi (Rönnells),
Magnus Hedlund and Claes Hylinger.
curaters Peter Bodén, Jonas Ellerström, Johan Melbi
open saturdays 13-16 inclusive 8 April
Gallery earring, Höga stigen 3, Stockholm

negative hallucinations
at Pilot Projects
curating by Philip von Zweck
18 february - 17 march 2017

Philip von Zweck explore collaborative arrangements and multiple
authorships. Through the use of copying and freely distributed
multiples, von Zweck's maneuvers maintain traces of collaboration
throughout, emphasizing what is lost, gained or newly discovered
in the transition from original to facsimile.
"A Project By Philip von Zweck" involving a copy machine and
a group of artists who each submit a work to be printed and
distributed for free during the exhibition:

Marja-Leena Sillanpää, Brian Taylor, Chris Kerr, Steve Ruiz,
Maddie Hewitt, Jack Sloss, Oli Watt, Zach Cahill, Holly Cahill,
Anna Kunz, Bengala, Jesse Harrod, Rachel Foster, kelly kaczynski,
Heather Mekkelson and Anthony Elms.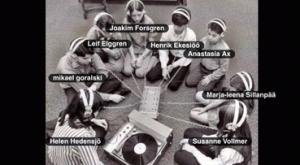 marja-leena sillanpää with guests
(performance evening)
at Spetsen, Norrtälje konsthall
2 december 2016
guests
Anastasia Ax
Henrik Ekesiöö
Leif Elggren
Joakim Forsgren
Mikael Goralski
Susanne Vollmer (Bar Sans Souci)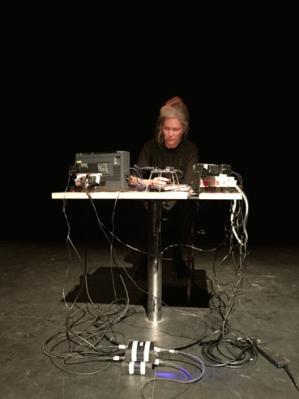 the gravedigger locating the dead
at COOS
(International Experimental Sound Festival)
Wallis Benney Theatre, Brighton
19 november 
2016
at Tilde 2
Fylkingen Stockholm
4 nov 2016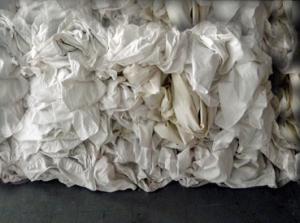 '
collected observations and memories
Norrtälje konsthall
22 october - 4 december
2016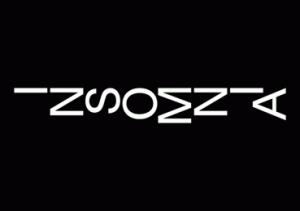 which is altogether no one #2
sound by Leif Elggren and voice by M-l Sillanpää
at the opening of Insomnia
Bonniers konsthall Stockholm
24 september 2016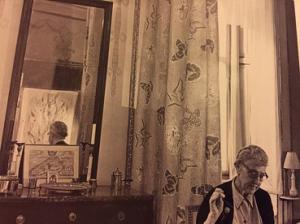 the gravedigger locating the dead
concert in collaborration with Louise Adelborg
at the opening of Art in Case
Malmi Airport Helsinki
10 september 2016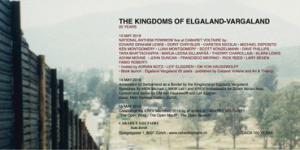 the gravedigger locating the dead
opening concert
KREV 25 years and dada 100 years!
at Cabaret Voltaire (seit 1916)
Zürich Switzerland
13 may 2016

KREV national anthem powwow live:
Dorit Chrysler, Carsten Nicolai, Michael Esposito,
Ken Montgomery, Luna Montgomery,
Scott Konzelmann, Dave Phillips,
Tara Bhattacharya, Edvard Graham Lewis,
Thierry Charollais, Klara Lewis, Achim Mohne,
John Duncan, Francisco Meirino, Rick Reed,
Marja-leena Sillanpää, Fabio Roberti, Lary Seven.

curaters
Adrian Notz, Leif Elggren, CM von Hausswolff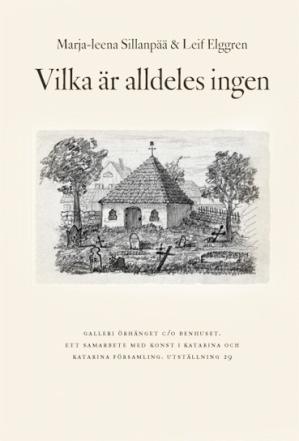 which is altogether no one
exhibition with Leif Elggren
Benhuset - Katarina kyrka, Stockholm
open saturdays
20 february - 12 march 2016
original title: vilka är alldeles ingen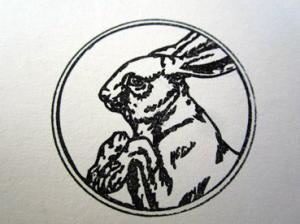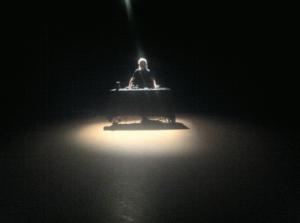 the contact with the other ones
at Konstapoteket & Konspirationen, 
program:
Third Eagle
Marla-leena Sillanpää
No Balls
curated by Per Åhlund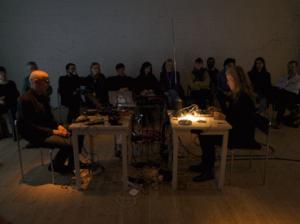 these and the rest and all the rest we knew
with Leif Elggren and M-l Sillanpää
at Three White Soldiers, skogen
Göteborg Sweden
14 march 2015

Performance by
Anders Paulin
Johan Forsman
Chiara Giovando
Leif Elggren
Marja-leena Sillanpää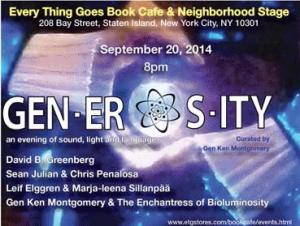 vision & sound
performance at Generosity, Staten Island USA
20 september 2014

curated by Ken Montgomery
dance: Leif Elggren
electronics: M-l Sillanpää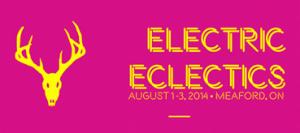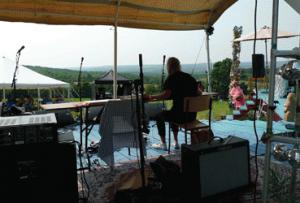 looking back to the future
concert at Electric Eclectics,
Meaford Ontario Canada
1-3 august 2014
curated by Gordon Monahan
Program Jean François Laporte (Montreal) Laura Ortman (NYC)
Erin Sexton (Montreal) Marja-Leena Sillanpää (Stockholm)
Robert Piotrowicz (Warsaw, PL) Leif Elggren (Stockholm)
Lary 7 (NYC) and more...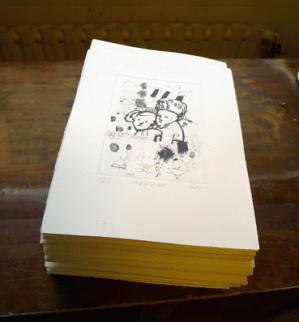 dårpippipapper 
prints for FfGK (föreningen för grafisk konst)
Nationalmuseum
Stockholm Sweden.
2014

Image : Marja-leena Sillanpää
Printer : Johan Brauner
Edition : 250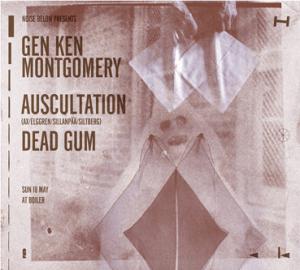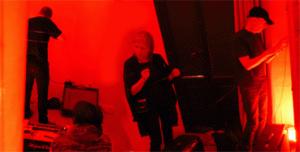 auscultation
performance w Ax-Elggren-Sillanpää-Siltberg
at Boiler Room,
Athens Greece
18 May 2014

program
GEN KEN MONTGOMERY
www.genkenmontgomery.com
AUSCULTATION
www.anastasiaax.se
www.leifelggren.org
www.marjaleenasillanpaa.com
www.siltberg.com
DEAD GUM
www.deadgum.bandcamp.com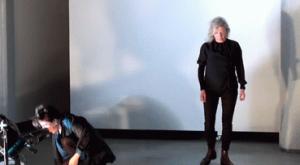 scream to scream
performance by AX/SILLANPÄÄ
at PERFORMANCE A DAY
Galleria Huuto, Helsinki
6 April 2014
reconstruction from NY 2013
check video dokumentation HERE